24 Aug 2022
CONGRATULATIONS MR & MRS FOO
Mr Foo returned from leave last week after the birth of Mr & Mrs Foo's baby girl, Madeline earlier this term. Congratulations, to Mr and Mrs Foo on the safe arrival of baby Madeline. Mum, Dad and baby Madeline are all doing well.
FREE PARENT WORKSHOPS 
This Thursday 25th August our school is running two parent/carers' workshops.  The first workshop is for parents who are new arrivals to Australia. This workshop will run from 9:30 – 10:30am. Our new arrival families will receive personal invites to this session. Morning Tea will follow this session from 10:30 – 11:15am.  
 A Resilience workshop will run from 11:30 – 12:30pm which is open to all parents. Resilience is the ability to manage adversity and bounce back from difficult life events and is thought by many to be the answer to the significant mental health challenges that children and adolescents face. 
 The workshop will teach you how to promote your child's resilience and provide a range of resources are that are available to parents and carers. 
  The session covers topics such as: 
What is resilience? 

Why is it important? 

What are the factors associated with it? 

Seven learnable skills of resilience 

The overall model of resilience 

The protective factors associated with resilience 
YEAR 5 CAMP
Last week, our Year 5 students and teachers had a great time at The Great Aussie Bush Camp at Kincumber on the central coast. Students and staff had the opportunity to participate in several great activities including archery, bushcraft, the 'giant swing' and high ropes course.  The students embraced the opportunity to try new activities in a safe and supportive environment, often challenging themselves, stepping out of their 'comfort zone' and developing self - belief, independence, collaboration and interpersonal skills.
Thank you to Mr Norman, Mrs Rowlison, Miss Wright, Mr Watts and Mrs Moncur for their attendance.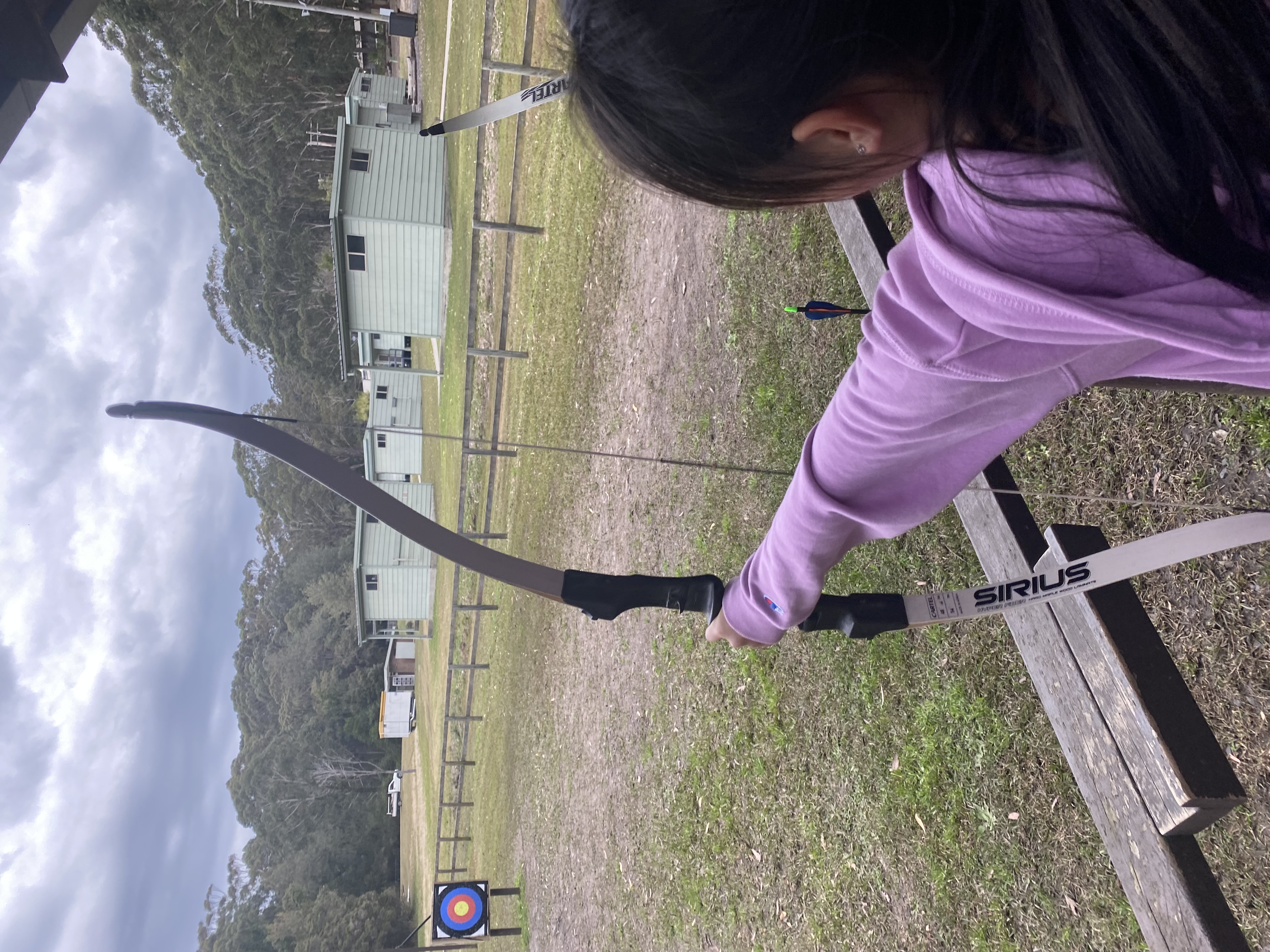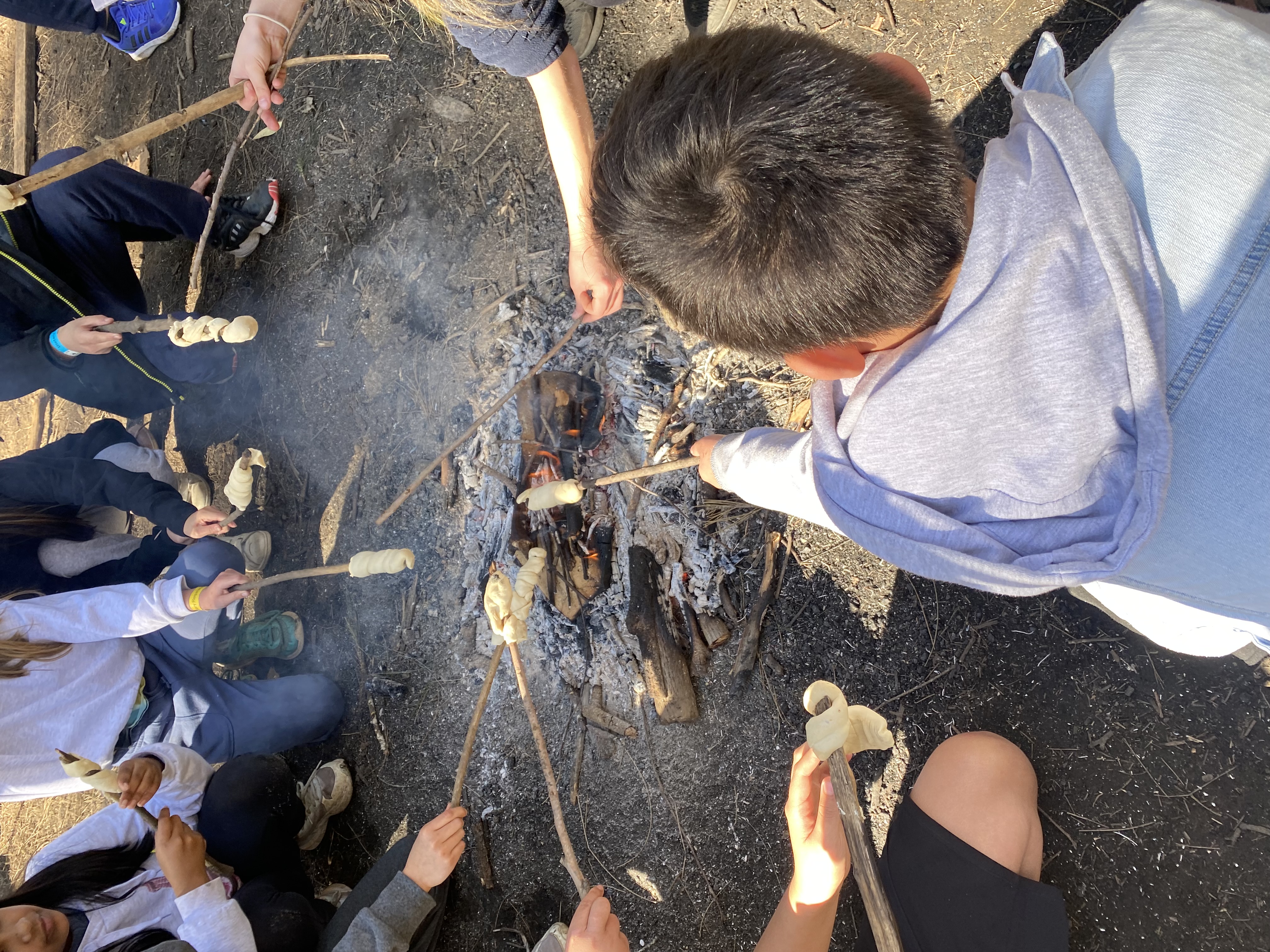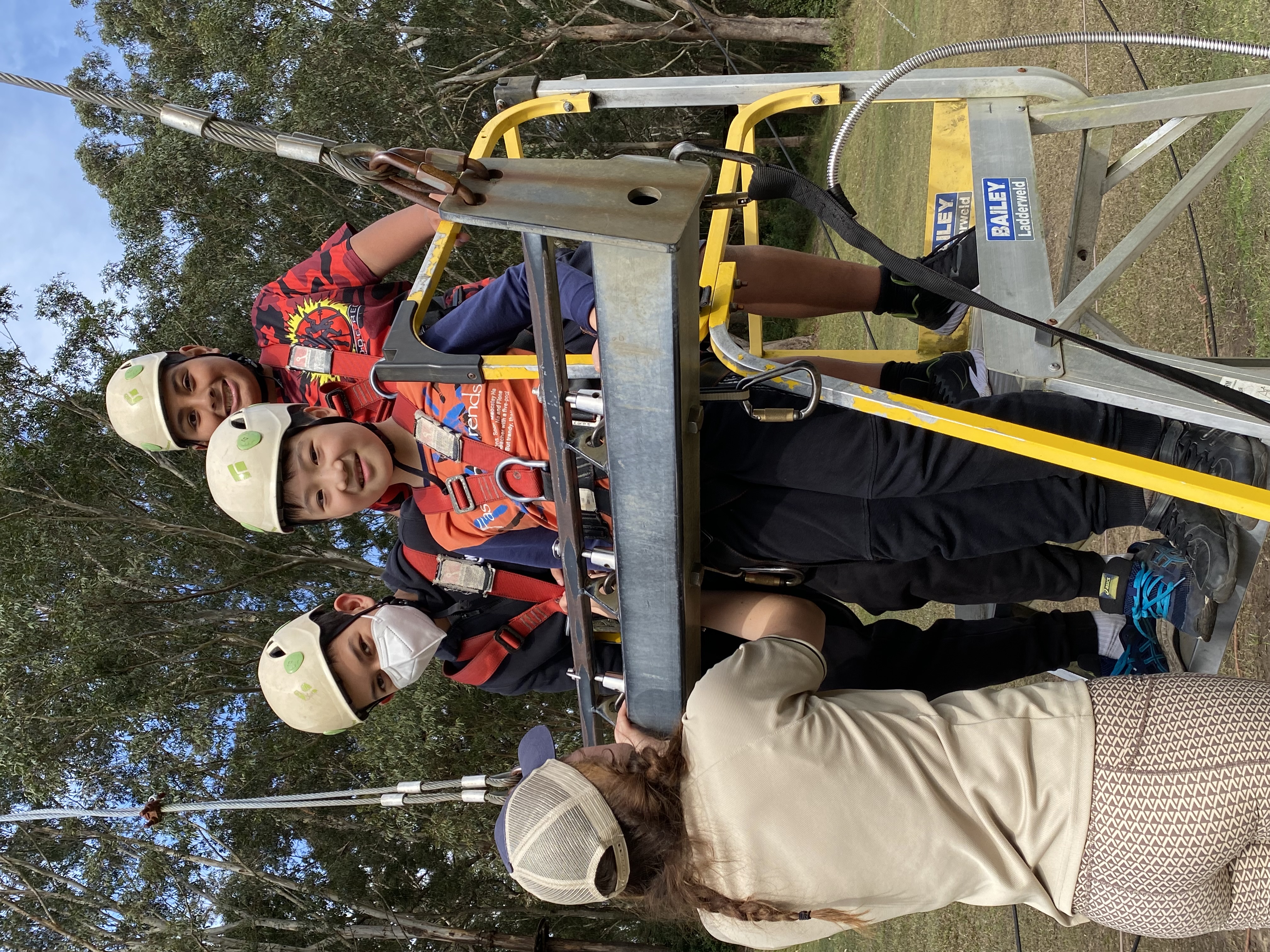 HINDI SCRIPTURE – JANMASHTAMI CELEBRATION
Hindu festivals are traditionally characterised by colour, fanfare, enthusiasm, prayers and rituals. This tradition was followed by Carlingford Public School SRE Hindu group by celebrating the festival of Janmashtami with enthusiasm last Thursday in our old school hall.
This ceremony began with the warm welcome of guests with traditional ceremony of applying Tilak (a symbol of welcoming guests) on their foreheads, followed by the lighting of lamp by Mr Boyd.
The event started with a play presented by the students of year 3-6 scripture group based on 'Krishna's birth'. It was an amazing portrayal of Krishna's birth spreading the message of love, devotion, friendship, and victory of good over evil.

As singing Bhajans (devotional songs) in praise of lord Krishna is another ritual of the celebrations, students sang a beautiful bhajan 'Achyutam Keshavam Ram Narayanam' to commemorate the occasion. Everyone was mesmerised by the 'Sound of Flute' played by Tarini, one of our Year 5 students.

The audience comprised of parents and grandparents were enthralled by the 'Dance of Divine Love' presented by the girls from Year 3, 4 and year 5.

The guests also enjoyed eating the prasad (A devotional offering in a form of sweets).

The event concluded with the vote of thanks from Mrs Tramonte, where she thanked Mrs Ashima for co-ordinating such a wonderful cultural program where the students had the opportunity to participate and become acquainted with Hindu culture and values.
CONGRATULATIONS RANIA – SYDNEY WEST CRICKET REPRESENTATIVE 
Congratulations to Rania from 5N who has been selected in the Sydney West PSSA Cricket team. Rania has also recently been selected in the Parramatta District Under 13s Representative side.
PARRAMATTA / MERRYLANDS ZONE ATHLETICS SQUAD
The Parramatta / Merrylands Zone Athletics Carnival will take place on Monday 5 September (track events) and Wednesday 7 September (field events) at Barton Park. The CPS Zone Athletics squad is listed below.
Track Events
100 Metres 
(8 Yrs Girls) Sofia, Janette and Jemma
(8 Yrs Boys) Anthony, Kyne and Justin
(9 Yrs Girls) Bailey, Zoya and Alice  
(9 Yrs Boys) Matthew, Junsang and Kayden 
(10 Yrs Girls) Jolin, Kayla and Julia 
(10 Yrs Boys) Curtis, Daymon and Olivor 
(11 Yrs Girls) Samantha, Claire and Una  
(11 Yrs Boys) Ethan, Eamon and Adam
(12 Yrs Girls) Lilian, Ema and Hermine
(12 Yrs Boys) Marcus, Jackson and Arthur
200 Metres
(Junior Girls) Jolin and Kayla
(Junior Boys) Curtis and Olivor
(11 Yrs Girls) Samantha and Sreenidhi
(11 Yrs Boys) Eamon and Ethan
(Senior Girls) Lillian and Ema
(Senior Boys) Jayden and Flynn
800 Metres
(Junior Girls) Jolin, Julia
(Junior Boys) Daymon, Olivor
(11 Yrs Girls) Justine, Shiori  
(11 Yrs Boys) Cooper, Joshua
(Senior Girls) Lilly, Erica
(Senior Boys) Marcus, Flynn
Relays
(Junior Girls) Julia, Emily, Kayla, Jolin
(Junior Boys) Olivor, Richard, Damon, Curtis
(Senior Girls) Hermine, Lillian, Ema, Samantha
(Senior Boys) Marcus, Jackson, Arthur, Sandul
Discus (tbc)
Field Events
High Jump
(Junior Girls) Emily
(Junior Boys) Ayden, Johnson
(11 Yrs Girls) Samantha
(11 Yrs Boys) Aiden
(Senior Girls) Lillian, Diona
(Senior Boys) Marcus, Alex
Long Jump
(Junior Girls) Aashney, Emily
(Junior Boys) Ronin, Yiding
(11 Yrs Girls) Keira
(11 Yrs Boys) Joshua
(Senior Girls) Amy
(Senior Boys) Marcus
Shot Put
(Junior Girls) Jolin, Elizabeth
(Junior Boys) Kaveesh, Anson
(11 Yrs Girls) Seona, Justine
(11 Yrs Boys) Eric, Jason
(Senior Girls) Liza, Erica
(Senior Boys) Gabriel, Marcus
1500m
(Junior Girls) Kayla, Jolin
(Junior Boys) Olivor, Damon
(11 Yrs Girls) Shiori, Justine
(11 Yrs Boys) Joshua, Sean
(Senior Girls) Lilian, Erica
(Senior Boys) Flynn, Marcus
CHECK IN ASSESSMENT
Check-in assessments are online assessment for students in Years 3 to 9. They are mapped to the NSW Syllabuses and National Literacy and Numeracy Learning Progressions. There are two assessments:
Each assessment is designed to be quick and easy to administer, consisting of between 40 to 50 multiple choice questions.
The Check-in assessments are an important tool to support schools in identifying student strengths and areas for improvement in literacy and numeracy, to help inform teaching practice. The Semester 2 Check-in assessments are starting in Week 8 this term for all Year 6 students. In addition to the numeracy and reading assessments, Year 6 students also complete a new writing task.

In Term 4, Years 3, 4 and 5 will complete their check in assessment between 10 October to 4 November.
SHHHHHHHHHHH – 'DON'T TELL DADS
Our P&C will be holding a Father's Day Stall on Tuesday 30 August.
As always, a great range of gifts for Fathers, Grandfathers and/or carers will be available for purchase ranging in price from $1 to $20 and Gift Packs are available to order on Qkr!.  
We will accept cash or cash vouchers. Cash vouchers are available to purchase through Qkr! for your children to spend at the stall.   Qkr! Online orders will be cut off at 10pm Sunday 28 August.
The children will be escorted to the stall by their teacher. Classes will attend the stall with their buddy class. Please send a carry bag with your child (limited amount of gift bags will be available for purchase).  
If you can help out with the Father's Day Stall, please contact, Emily Wong at cpspcfundraising@gmail.com or sign up through the SignUp link below: https://signup.com/go/sctYJmU

PEER SUPPORT UPDATE
This week leaders will introduce a 3-step model that will encourage resilient responses to challenging situations; Pause, Plan, Proceed. The children will take part in an activity to identify their feelings and the immediate effects on their bodies eg. butterflies in their stomachs. The normalcy of feelings is acknowledged and the importance of being proactive is stressed.  The children will learn that pausing when they are emotional is helpful. They can do this by being still, taking a deep breath or counting to ten. Pausing gives children space to see a situation more accurately before planning a response. 
Ask your child to describe the 3 steps of the model and what is involved in each one. 

BOOK WEEK CELEBRATIONS
The Children's Book Council of Australia's (CBCA) Book Week is being celebrated at Carlingford Public School! The 2022 CBCA theme this year is "Dreaming with Eyes Open" and children from Kindergarten to Year 6 have been looking closely at the nominated books all term. To celebrate Book Week, we are hosting an array of events.
Book Fair
What:
The Book Fair is a family event where adults and children will have the opportunity to explore a huge range of affordable books featuring characters and subjects' kids love and want to read about. From newly released books and bestsellers to award-winning titles and perennial favourites.
This is also a great way for you to learn about and discuss your child's interests and every book sold benefits our school, adding resources to our library and classrooms.
When:
Monday, 19th September - Thursday 22nd September.
The Book Fair will open each day at 8.45 am to 9.15 am and 3.15 pm to 3.45 pm.
On Tuesday, 20th September (Book Parade), the Book Fair will be open from 8.45 am to 12 pm.
Where:
School Library.
How:
EFTPOS (No Amex) will be available in the library and is the preferred method of payment.
Cash will also be accepted.
Dress Up and Parade
What:
The Book Week dress up and parade is a day event where children can come to school dressed up as their favourite book character. Parents will have the opportunity to come and watch their child during the book parade. Children will participate in the Book Week parade alongside their class and buddies. Parents/caregivers will also be invited to stay back after the parade for a picnic lunch with their child/children (weather permitting).
When:
Tuesday, 20th September 2022
Book Parade will run from 10.15 am – 11.25 am
Picnic Lunch will run from 11.25 am - 12.10 pm
Where:
Undercroft.
Book Week Activities
Leading up to Book Week, children will be engaged in classroom activities and competitions associated with the 2022 CBCA Books. Children will have the chance to enter the free competitions and win vouchers to spend at the Book Fair!
If you have any questions, please feel free to see Mr. Vitnell (Teacher Librarian) in the library before or after school. Click here for more Book Week information.
KEELER STREET GATE
The Keeler St gate is open on timed entry each day to enable convenient entry to school for our community. 
 
After the second bell at 9:25am each day a staff member checks the walkway is clear down to the pedestrian crossing on Keeler St and then locks the gate. 
 
If your child is arriving at school after 9:25am, please ensure they enter school via the office in Rickard Street as this gate has unrestricted access during the school day.
Neil Hinton
Principal